Thousands of filtered MBA jobs, worldwide.

May, 29
Quality Manager GMS Contract Manufacturing (2-year Secondment / Contract)
Technical Roles, Operations, Production & Supply Chain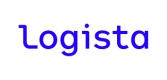 May, 12
MBA Logista Group Business Management Program
Business Development & Sales, Operations, Production & Supply Chain

May, 29
Senior Specialist Retail Marketing 1
Marketing & Communications


May, 29
Product Marketing Manager, Core Ad Experience
Marketing & Communications

May, 29
Chief Of Staff ? Regional Office Of The President Job
Top Management


May, 29
Chargé(e) De Communication En Alternance H/F
Marketing & Communications

May, 29
Principal - Digital Strategy
Technical Roles, Consulting & Corporate Strategy

Search, set alerts and apply for the right jobs for you
MBA-Exchange.com runs the only job board that is dedicated to business school students and alumni, and with a truly global coverage, all in a single interface. The quality and diversity of the jobs are guaranteed as all of the jobs posted on MBA-Exchange.com are reviewed and validated for quality and fit. Separately, we analyze over 5 million jobs on employers´ websites and use proprietary algorithms to select the most relevant 2%, across all industries and locations.
Upon login, you would access +1´000 filtered MBA jobs, worldwide. If you have a Premium access - through your school for MBA students - you gain access to tens of thousands More MBA jobs. Register or Login now.
I had an excellent experience with MBA-Exchange. I applied for a job, in two days I interviewed with MBA-Exchange and three days later interviewed with the company. Before a week had passed, I had lined up an interview with the CFO. Very effective, responsive and professional. Of course, I got the job and enjoy it very much.
Blagoja
, IE Business School
Yes I found my current job through MBA-Exchange.com and I am very happy about it. I wanted to move from Austria to a Mediterranean country and since I was not living in one of these countries, I did not know how else to get a job there. Every thing was perfect regarding the process.
After scanning every job-search site, I can say MBA-Exchange.com is the best partner for jobs quality and professionalism. I had a tailored process with them and found my dream job. If you are looking for your next move, trust MBA-Exchange.com.