Part of the "2016 Ranking of MBA Development Programs", this report identifies the Top 10 Development Programs in Finance.

Siemens Finance Excellence Program, Goldman Sachs New Associate Program and UBS Associate Program Wealth Management were the top programs in Finance.

Some programs like the Deutsche Bank Associate Internship Programs recruit globally for Asia, Europe, Oceania, North and
Latin America, while others like Nomura Investment Banking Full-time Associate are focused on one region / country (Europe in this case).

Among the top 10, we have:
- 6 in Financial Services: Goldman Sachs New Associate Program, UBS Associate Program Wealth Management, Citi Global Engagement Management Program, Deutsche Bank Associate Internship Programs, Nomura Investment Banking Full-time Associate, Credit Suisse Associate Full-time Program Private Banking.
- 1 in Industrial Products & Services: Siemens Finance Excellence Program
- 1 in Healthcare: Johnson & Johnson MBA FLDP
- 1 in Energy & Utility: Chevron Finance MBA Development Program
- 1 in Consumer Products: Nike Strategic Graduate Intern

Top Programs in Finance
--------------------------------------------------------------------------------------------------------------------------------------

#1 Siemens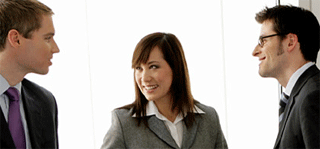 Finance Excellence Program
The Finance Excellence Program (FEP) will bring out the best in you. We provide you with the opportunity to establish a unique, lasting and very diverse career in Finance. In the intense two-year Finance Excellence Program, you will face challenges...
#2 Goldman Sachs
New Associate Program
As a new associate, you will be an integral part of our business. You will develop product-specific and function-specific skills and interact closely with senior professionals and clients.
#3 UBS
Associate Program Wealth Management
Full-time Associate opportunities are primarily offered to recent MBA graduates who have completed a UBS Summer Associate internship. As an Associate, you will take part in an initial induction followed by several weeks of training relevant to your specific business area.
#4 Citi

Global Engagement Management Program
You're ready to bring your knowledge from the classroom to the boardroom, and Citi wants to help you get there. Whether it's honing your skills or building your network, we know that success can't come without growth.
#5 Deutsche Bank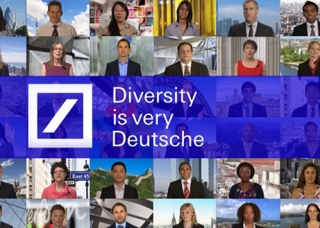 Associate Internship Programs
Our Associate Internship Program is aimed at MBA students who already have significant work experience and a passion to learn more. Join us for the opportunity to work on live deals and deliver projects of exceptional value.
#6 Chevron

Finance MBA Development Program
Since 1946, Chevron's Finance M.B.A. Development Program has successfully helped alumni accelerate their careers and advance to senior-level management positions. You'll gain practical and...
#7 Johnson & Johnson
Finance Leadership Development Program
Looking for a rotational development program that can help prepare you for a leadership role? Explore opportunities in our Finance MBA Leadership Development Program (MBA LDP).
#8 Nomura
Investment Banking Full-time Associate
The training program builds Nomura's pipeline of future leaders and functional experts through the successful integration and development of early tenured professionals. The global nature of their programs is...
#9 Credit Suisse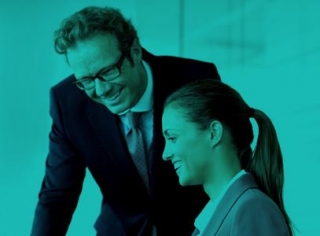 Associate Full-time Program Private Banking
Our Private Banking & Wealth Management Division offers comprehensive advice on a broad range of investment products and services tailored to the complex needs of (ultra) high-net-worth individuals and families.
#10 Nike

Strategic Planning Graduate Intern
Every successful team at Nike needs a brilliant game plan. Strategic Planning teams shape & drive the company's growth agenda by leading the business planning processes, aligning enterprise leadership to make our biggest opportunities a reality, and spearheading transformational projects across Nike's diverse businesses and geographies.
MBA-Exchange.com has thousands of students from 87 business schools searching its Development Programs Directory (thanks to their schools' memberships). The analyses of the students interests allows MBA-Exchange.com to discover the trends and the most popular programs worldwide, broken down by region, industry and function in several articles.