Connecting MBAs and Employers
across the World
Create your Account
Already have an account? Login here
Find your next career move. Watch our 90-seconds video!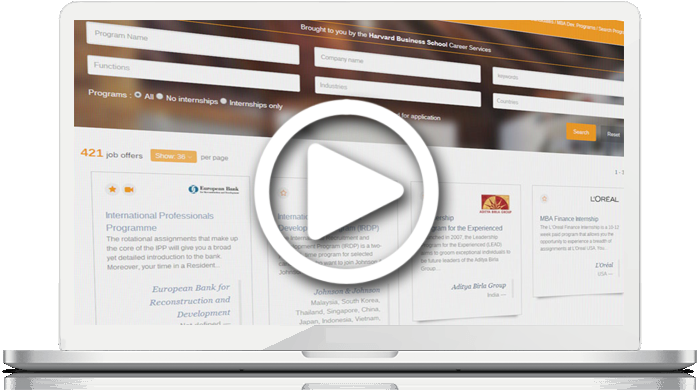 Discover how we can help you
A sample of what we have for you
May 26th
Experience in process improvement and development. Guide the development of first in human product. Drive the strategy for translational research development...

Careers 2005
Esprit Programme Online Event - Sep 12th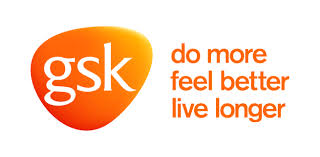 Esprit programme offers opportunities to develop through real work, driving growth in our global business, whilst making differences to patients and consumers. COMING SOON!

Are you a results-driven individual who finds that others typically gravitate towards your ideas and follow your lead? Are you excited by navigating new markets and cultures to grow opportunities? Ar...
Specialized Bicycle Components
By Fortune Editors. Consulting and professional services jobs can be highly demanding, and client needs aren't always predictable. These companies, though, go above and beyond to give their staff a se...
May 26th
Content Marketing Manager. Previous content marketing experience. Mom's Choice Awards® is seeking a talented Content Marketing Manager to take control of our...

Mom's Choice Awards
Telefonaktiebolaget LM Ericsson (Ericsson) provides infrastructure, services and software to the telecommunication industry and other sectors. The Company's segments include Networks, IT & Cloud a...
By William Arruda. LinkedIn, once your online resume, has morphed into your opportunity to introduce yourself to others and attract the attention of those who need to know you. However, mindsets are s...
May 26th
Knowledge of marine, truck transport operations, and labor relations preferred. Strong overall computer skills in MS Office and the ability to learn various...

Energy Transfer Partners

The U.S. and Global Marketing organizations lead and provide professional, consumer and payer marketing support to all regions throughout the world. Our marketers use a global, analytical and systemat...
Bristol-Myers Squibb - BMS
My journey to become an entrepreneur and create Oval Money - Sep 18th

Benedetta Arese Lucini knew at the age of 12 that entrepreneurship was her path. With Oval Money our mission is to bring trust back into personal finance and open it to everyone. COMING SOON!
Amgen Inc. is a biotechnology company. The Company discovers, develops, manufactures and delivers various human therapeutics. It operates in human therapeutics segment. Its marketed products portfolio...

About Redwoods . The Redwoods Program is named after the strong Redwood trees that grow in Northern California. Transplanting debilitates them. Raising them from seed to sapling endows longevity. The ...
DaVita
Jobs
Development Programs
Employer Directory
Events
Knowledge
Here's what our members are saying...

Our students and staff have found MBA-Exchange.com to be one of the most user-friendly and comprehensive resources for MBA students seeking both US and global opportunities, not only the most exhaustive list of leadership development or rotational programs, but the research capabilities regarding jobs, hiring and insights into the MBA hiring market. It is one software platform that truly complements any recruiting software an office may be using. Wouldn't know where to refer my students for another one-stop resource at this high caliber, if MBA-Exchange.com wasn't available.

Mark Brostoff, Assistant Dean and Director, MBA Career Services, USC Marshall School of Business

The MBA-Exchange.com team delivers! They've been highly responsive and proactive in ensuring our student utilization objectives are met. It is also refreshing to see the continuous efforts to further improve their product. We have been very pleased

Randall Lewis, Executive Director, Purdue University

I have known MBA-Exchange.com for many years and I am always impressed by their ongoing innovation and ability to bring valuable services to MBA students. MBA-Exchange.com provide an intuitive and smooth user experience.

Catherine Chassanite,International Career Development Consultant, Audencia Business School
Corporate Clients Include
About MBA-Exchange.com
Helping MBA students explore the right jobs, leadership programs and employers, across industries and geographies, is our primary objective.
We bring them unique information unavailable anywhere else and make it easy to identify more career opportunities while saving them time.

We are careers experts, serving Masters, MBAs, Business Schools and Employers.
Learn more about us.
Get access to MBA jobs, development programs, employers, online events and more