Back to Search
Top Development Programs in Financial Services Industry
General Electric - ECLP, UBS Associate Program in Wealth Management and Deutsche Bank Global Associate Training Program were the top programs in Financial Services Industry.

Noteworthy is that Deutsche Bank has 2 programs amongst top 10! All the programs provide intense trainings that are designed with a purpose to equip the already highly talented MBA candidates with even greater personal and professional skills, preparing them to be tomorrow's leaders.

Some programs like the World Bank Young Professionals Program recruit globally for Asia, Europe​ (including Africa and Middle East), Oceania, North and Latin America, while others, like Liberty Mutual Corporate Development Program, are focused on one region / country (USA in this case).

Among the top 10, we have:
- 2 General Management with various functional rotations: Thomson Reuters MAP, and Liberty Mutual Corporate Development Program
- 1 with a Commercial focus: GE ECLP
- 7 with a Finance focus: UBS Associate Program in Wealth Management, Deutsche Bank Global Associate Training Program, World Bank Young Professionals Program, European Bank International Professionals Programme, Deutsche Bank Associate Internship Programs, Goldman Sachs New Associate Program, Nomura Global Markets Full-Time Associate

TOP PROGRAMS IN FINANCIAL SERVICES INDUSTRY
--------------------------------------------------------------------------------------------------------------------------------------

#1 General Electric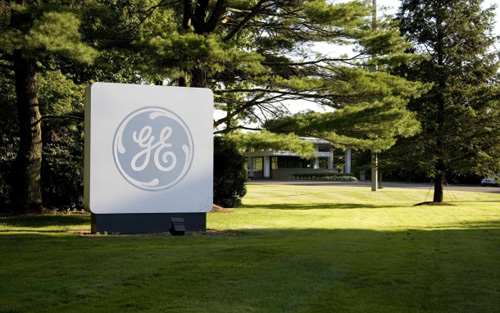 ECLP - Experienced Commercial Leadership Program
The GE Experienced Commercial Leadership Program is the premier development opportunity for GE's future sales and marketing leaders. At GE we grow leaders. We grow businesses, brands and lead industries.
#2 UBS
Associate Program - Wealth Management
Full-time Associate opportunities are primarily offered to recent MBA graduates who have completed a UBS Summer Associate internship. As an Associate, you will take part in an initial induction followed by several weeks of training relevant to your specific business area.
#3 Deutsche Bank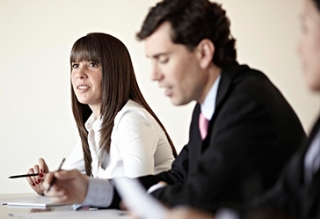 Global Associate Training Program
The Deutsche Bank Associate Training Program. It's one of the most comprehensive programs of its kind. It develops your skills and knowledge. It provides highly focused training. It sets your goals for the future.
#4 World Bank
Young Professionals Program
The Young Professionals Program (YPP) is a starting point for an exciting career in the World Bank. It is a unique opportunity for younger talent who have both a passion for international development--be it for working in Operations or in some Corporate areas--and the leadership potential to grow in fascinating...
#5 Thomson Reuters
Management Associates Program (MAP)
At Thomson Reuters, our Management Associates Program (MAP) is designed to find the best management talent and position them to become the potential future leaders of our global organization.
#6 European Bank
International Professionals Programme
The rotational assignments that make up the core of the IPP will give you a broad yet detailed introduction to the bank. Moreover, your time in a Resident Office will see you involved in ground-breaking projects in environments few financial professionals ever get to experience.
#7 Deutsche Bank

Associate Internship Programs
Our Associate Internship Program is aimed at MBA students who already have significant work experience and a passion to learn more. Join us for the opportunity to work on live deals and deliver projects of exceptional value.
#8 Goldman Sachs
New Associate Program
As a new associate, you will be an integral part of our business. You will develop product-specific and function-specific skills and interact closely with senior professionals and clients. Our new associate class comprises people with prior experience in financial services as well as those from a variety of industries and professional backgrounds.
#9 Liberty Mutual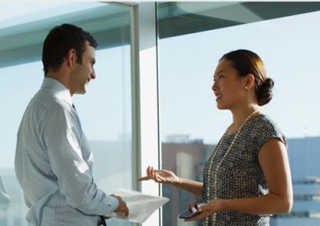 Corporate Development Program - USA
Our Corporate Development Program (CDP) can propel your management career in the right direction by giving you immediate responsibility in strategic areas of an innovative Fortune 100 business.
#10 Nomura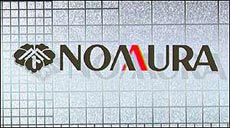 Global Markets Full-Time Associate
Our training program builds Nomura's pipeline of future leaders and functional experts through the successful integration and development of early tenured professionals. The global nature of our programs is a key differentiator and our graduates begin their career with us in London with participants from EMEA, US and Asia offices.
MBA-Exchange.com has thousands of students from 75 business schools searching its Development Programs Directory (thanks to their schools' memberships). The analyses of the students interests allows MBA-Exchange.com to discover the trends and the most popular programs worldwide, broken down by region, industry and function in several articles.