This article is part of the"2017 Ranking of MBA Development Programs." The ranking of the Development Programs by Business Area has been divided into 5 categories, i.e. Commercial, Finance, HR, Operations, Rotational. The Operations Business Area counts 135 Development Programs in our Directory.

Amazon Pathways Operations Manager MBA, Johnson & Johnson Procurement Leadership Development Program and Amazon Pathways Operations Manager Intern were the top programs in Operations.

Noteworthy is that Amazon has 3 programs (2 full-time and 1 internship) that remained in the top 10 since the 2016 ranking! In comparison with last year's ranking, Amazon Pathways Operations Manager MBA remains at the top of the podium, Johnson & Johnson Procurement Leadership Development Program switches places with Amazon Pathways Operations Manager Intern and goes up to the 2nd place, while Chevron Procurement / Supply Chain Leadership Development Program remains at the 9th place.

Some programs like the Johnson & Johnson Procurement Leadership Development Program recruit globally for Asia, Europe​ (including Middle East and Africa), North America while others, like the American Airlines MBA Leadership Program Commodity Manager Procurement and Supply Chain are focused on one country (USA in this case).

Among the top 10, we have:
- 3 in Information Technology: Amazon Pathways Operations Manager, Amazon Pathways Operations Manager Intern, Amazon AWS CloudPath Leadership Development Program
- 3 in the Healthcare Industry: Johnson & Johnson Procurement Leadership Development Program, Johnson & Johnson Procurement Leaderhsip Development Program Internship, Amgen MBA Intern - Operations Leadership Program
- 1 in Transportation & Warehousing: American Airlines MBA Leadership Program Commodity Manager Procurement and Supply Chain
- 1 in Consumer Products: Mars European Procurement Leadership Programme
- 1 in Engery & Utility: Chevron Procurement / Supply Chain MBA Development Program
- 1 in Military: Raytheon Supply Chain Leadership Development Program

TOP PROGRAMS IN OPERATIONS
--------------------------------------------------------------------------------------------------------------------------------------

#1 Amazon

Pathways Operations Manager MBA
The Amazon Pathways Leadership Development program is looking for high potential graduates who are ready for challenges worthy of building Amazon's next General Managers, Directors and VPs. Through a series of intense, progressively challenging opportunities in the core of our world class operations network, we will stretch your leadership capacity to its full potential.
#2 Johnson & Johnson

Procurement Leadership Development Program
The Procurement Leadership Development Program (PLDP) is two-year, non-rotational program designed to develop global-minded leaders to enable growth - for, with and through the business. Our comprehensive curriculum provides exposure and immersion across our range of businesses, and includes...
#3 Amazon

Pathways Operations Manager Intern
This will be a unique, project-based opportunity where you can develop a variety of competences: by taking part, you'll apply real-world rocket fuel to your career. In total, you'll spend between 10-12 weeks in one of Amazon's industry-leading European Fulfillment Centers. It's in this context that you'll put your developing leadership and analytical skills to the test.
#4 Johnson & Johnson

Procurement Leadership Development Program Internship
The Procurement Leadership Development Program (PLDP) Internship is a 10-12 week program that encompasses functional & professional development, as well as completion of challenging project(s) that deals with strategic business initiatives. Interns will have a formal mentor and may participate in...
#5 Raytheon

Supply Chain Leadership Development Program
The Supply Chain Leadership Development Program (SCLDP) is a key leadership development program at Raytheon designed to attract, develop and retain leaders of the future in Supply Chain and other key company leadership positions. It has been in existence since 2001, and graduates have gone on to hold senior leadership positions throughout the company.
#6 Amazon

AWS CloudPath Leadership Development Program
Do you want to play a role in redefining the technology industry? Do you enjoy tackling problems that have never been solved before? Are you energized by a fast-paced start-up environment? Can you work equally well with executives and technologists, leading high-visibility projects?
#7 Amgen

MBA Intern - Operations Leadership Program
Amgen's 10 - 13 week internship program offers meaningful project experiences that impact patient's lives. This internship provides the opportunity for executive and social networking events and to participate in community volunteer projects while providing a competitive compensation. Limited relocation housing and/or transportation allowance may be available for eligible candidates.
#8 American Airlines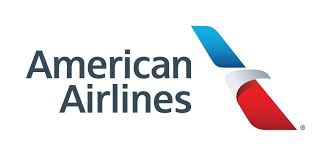 MBA Leadership Program - Commodity Manager - Procurement and Supply Chain
The American Airlines MBA program was created as a pipeline for future leaders of our company and a significant number of our current officers joined American through this program including our CEO, CFO and the heads of Marketing, Sales, aa.com and Planning. The Commodity Manager position is an interesting, challenging and strategic position focusing on continuous improvement within a dynamic, profitable, industry leading company.
#9 Chevron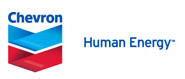 Procurement / Supply Chain MBA Development Program
Chevron's Procurement/Supply Chain M.B.A. Development Program exposes candidates to a wide variety of supply chain and business functions in an accelerated fashion. Participants will gain valuable and relevant work experience needed to fill leadership positions in the future. Participants in the Procurement/Supply Chain M.B.A. Development Program will be challenged to three or four rotational assignments over a two-year period.
#10 Mars

European Procurement Leadership Programme
In Procurement the challenges come thick and fast and they keep on coming. Buying, working with commodities and reading the markets, negotiating with suppliers, working across our brands, across our business segments and across Europe. Over the course of this three-year programme you'll get a complete overview of our business, together with the freedom and responsibility to have a very real and very visible impact on it.
MBA-Exchange.com has thousands of students from 107 business schools searching its Development Programs Directory (thanks to their schools' memberships). The analyses of the students interests allows MBA-Exchange.com to discover the trends and the most popular programs worldwide, broken down by region, industry and function in several articles.