This article is part of the "2017 Ranking of MBA Development Programs." In this year's ranking, the Consumer Industry is ranked at the 4th place of the top 10 most popular industries, and counts 65 programs in our Directory.

ABInBev Global MBA Program, L'Oreal Management Development Program and Mars Graduate Leadership Development Program were the top programs in the Consumer Industry.

Noteworthy is that ABInBev has 2 programs amongst the top 10! One full-time program, and one internship program: ABInBev Global MBA Summer Internship, and ABInBev Global MBA Program. Both Programs have made a noticeable jump from the 2016 ranking: The Internship Program went from the 10th place to the 5th place, and the Full-Time Program went from the 2nd place to the 1st place, replacing Mars Graduate Leadership Development Program that went down to the 3rd place.
The Consumer Industry counts diversified big players, besides ABInBev, in the 2017 top 10.

In addition, note that all 10 Development Programs have various functional rotations such as Finance, Marketing & Communications, Human Resources, IT, Operations Production & Supply Chain, and Commercial.

Some programs like the ABInBev Global MBA Program recruit globally for Asia, Europe​, North and Latin America, while others, like L'Oreal 2017 Management Development Program, is focused on one country (USA in this case).

TOP PROGRAMS IN THE CONSUMER INDUSTRY
--------------------------------------------------------------------------------------------------------------------------------------

#1 ABInBev

Global MBA Program
1 year high potential leadership program for MBAs from top ranked schools across the world. As owners, you create your own career path. It could be across functions or in different countries. Opportunities for further growth and movement are only limited by your ambition and ability to deliver results. A few of the program highlights are...
#2 L'Oreal

Management Development Program
The Management Development Program (MDP) in L'Oréal Operations is a special rotational program for high potential graduates. It is designed to give participants a best-in-class hands-on training and is your passport to a successful career with us.
#3 Mars

Graduate Leadership Development Program
The accelerated program offers three 12-month placements in two different areas of our organization. You'll manage projects on a national and global level, lead teams, make decisions with real consequences and much more. The challenges will come thick and fast and it will stretch you like never before.
#4 Burger King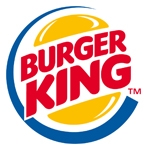 MBA Leadership Program
The Burger King Corporation ("BKC") MBA Leadership Program has been designed to give top-tier grads a chance to prove their entrepreneurial skills within the walls of a successful global corporation. Our executive team sees the MBA Leadership Program as an important way of identifying and developing our leadership stars of tomorrow and today.
#5 ABInBev

Global MBA Summer Internship
The Global MBA Summer Internship is the pipeline for our full-time Global MBA Program. The internship is 10-12 weeks long, starting with a global induction in our New York office. Based on your interests and strengths, you will be assigned a strategic project within a function.
#6 Specialized Bicycle Components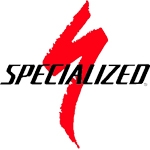 Leadership Development Program
Are you a results-driven individual who finds that others typically gravitate towards your ideas and follow your lead? Are you excited by navigating new markets and cultures to grow opportunities? Are you passionate about building relationships and spreading your love of cycling? Are you willing and able to move around globally?
#7 Coca-Cola

MBA Internships
Being an intern means more than getting involved in the day-to-day running of the company. As an intern, you'll get exposure to real projects and challenges in a vibrant environment and gain real world experience. And you'll work with the brightest and best in the industry and participate as a member of the workforce of the world's most recognized brand.
#8 Tim Hortons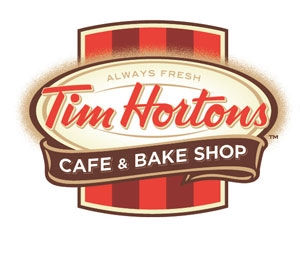 RBI MBA Leadership Program
This is your chance to make your MBA qualification count on a whole different scale. To stretch your entrepreneurial skills within the walls of a successful global corporation. And to show us you could be one of our leadership stars of tomorrow. Along the way, you can expect plenty of direct exposure to our senior leadership team as you take personal ownership of business-critical, major-scale challenges.
#9 Dell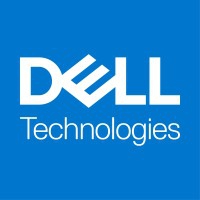 Global Services Leadership Development Program
The Global Services Leadership Development Program is a rotational program consisting of four, 6 month assignments. These assignments will incorporate the major components of the Global Services organization. This Program is designed to strengthen your technical, business and leadership skills by working with experienced leaders within Global Services, advanced leadership training through EMCU and on the job experience.
#10 Unilever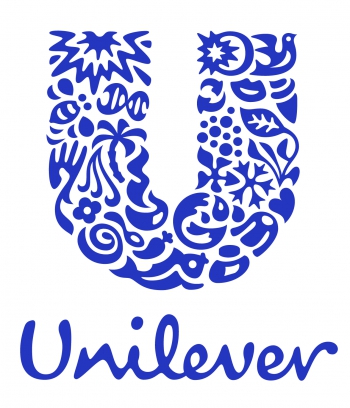 Future Leaders Program
Unilever's Future Leaders Programme develops tomorrow's leaders, today. This 3-year Graduate Programme is designed to prepare Unilever's Future Leaders (UFL) by giving them challenging jobs/roles that prepare them for business leadership roles. The Programme encompasses rotations within and across functions in an accelerated learning environment. This includes international stints, extended leadership contact, formal training and professional development.
MBA-Exchange.com has thousands of students from 107 business schools searching its Development Programs Directory (thanks to their schools' memberships). The analyses of the students interests allows MBA-Exchange.com to discover the trends and the most popular programs worldwide, broken down by region, industry and function in several articles.