Build your career
Explore the right jobs for you
Gain insights into relevant employers
Learn more
Register Now
CANDIDATE VISIBILITY
Promote your visibility among global as well as local / smaller employers
MBA-EXCHANGE.COM AT A GLANCE
TRUSTED BY +100 BUSINESS SCHOOLS
What we do: We give you access to thousands of quality and relevant jobs across industries and geographies. Jobs posted directly by employers on our site or rigorously filtered through our proprietary algorithms (2% retention rate).

What you get: Save time and gain access to the quality and relevant jobs for you.
Standard access: 10% of the job results
Premium access: +150'000 filtered MBA jobs


August, 2
Senior Compliance Director
Financial Management, Other Finance


September, 27
Developer C
Financial Management, Other Finance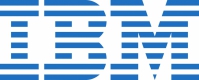 Finance Leadership Development Program
INTRODUCTION At IBM, work is more than a job – it's a calling: To build. To design. To code. To consult. To think along with clients and sell....
Business Development Leadership Development Program (BDLDP)
Raytheon Technologies Corporation (RTX) BUSINESS DEVELOPMENT LEADERSHIP DEVELOPMENT PROGRAM (BDLDP) members participate in a structured, intensive...
What we do: We research and update every two weeks our exclusive directory of all MBA (and other masters) development programs.

What you get: Search our directory of all leadership programs with a synthesis of each program structure, duration, location, eligibility, work permit, etc.

Last release: MBA Development Programs Ranking 2015
Standard access: no access
Premium access: +500 development programs (*only for students)

What we do: We research and compile a global directory of the most relevant international and local MBA-level employers.

What you get: Explore the right MBA employers for you, with insights on each employer including its culture, MBA recruiting activity, top talent mindset, most popular jobs, etc.
Standard access: 60 MBA Employers
Premium access: +1'000 MBA Employers

What we do: We help companies run efficient and effective online events (including candidate attraction to event management).

What you get: Engage with the decision makers at leading companies such as J&J and Deutsche Bank during real-time presentations and Q&A sessions.
What we do: We help you present and engage with peers.

What you get: Showcase your knowledge and passion and gain insights from peers.