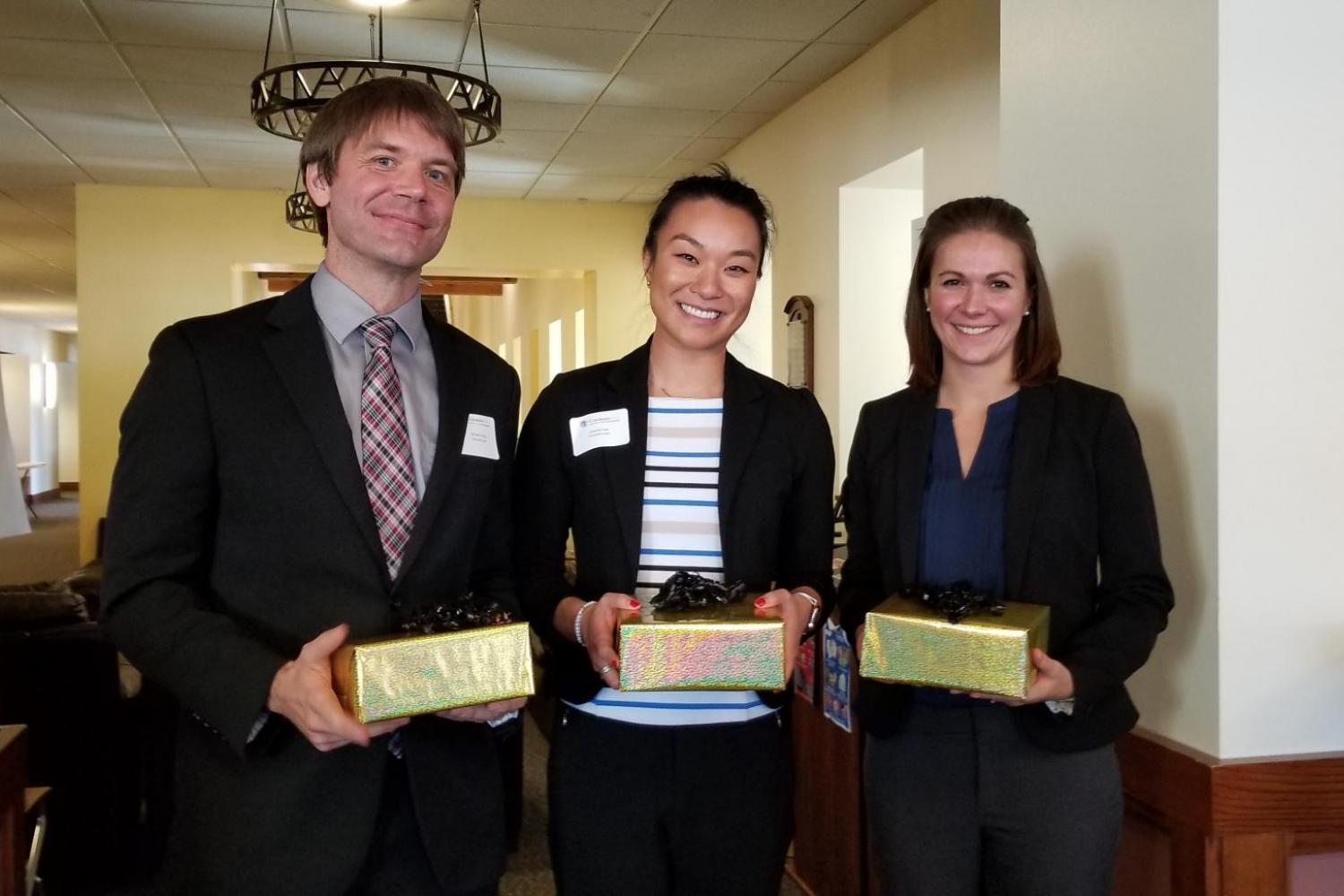 Interdisciplinary Ethics Tech Competition
February 03, 2024
Held annually, the Interdisciplinary Ethics Tech Competition gives students a chance to wrestle with a real-world ethics problem in collaboration with a diverse team of students studying law, business, communication, journalism, engineering, ITP, information science, or computer science. Past case problems have featured a tech company grappling with ethical obligations related to its facial expression recognition product, and an online platform's efforts to address the challenges presented by "fake news."
Description
The competition provides students with the unique opportunity to work as part of an interdisciplinary team on a problem involving ethical, legal, business, technology, and privacy issues similar to what they are likely to encounter after graduation. This hands-on learning experience prepares students to collaborate effectively across disciplines in their careers, and positions students to be ethical members of business management teams.

Who May Participate
The competition is open to graduate students at the University of Colorado Boulder studying any relevant discipline, including law, business, communication, journalism, engineering, philosophy, ITP, information science, or computer science.

Event Format
Participants are assigned to a team comprised of 3-4 students representing different areas of study to maximize the breadth of each team's knowledge and expertise.

Teams are given the case problem approximately two weeks before the competition date. In the process of researching the problem and preparing a response, team members may meet as many times as they choose and may consult with outside professionals. Students prepare both a live presentation and a short, written executive summary of their recommendations.

On the day of the competition, each team presents its recommendations to panels of judges who are selected for their expertise in the relevant fields.

The five top-scoring teams from the initial rounds advance to the Finals Round, where the finalists give their presentations to a panel of judges, community members, and students in Wittemyer Courtroom. After the final presentations, a networking and awards luncheon is held for competition participants, where the winning teams are announced.