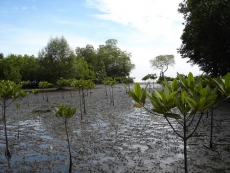 BIG Pitch Competition
October 25, 2020
Ocean Exchange seeks innovative, proactive and globally scalable Solutions with working prototypes that can leap across industries, economies and cultures. Following a Call For Solutions, selected solution creators will be invited to Fort Lauderdale, Florida to present their work. Our Board of Governors and invited guests representing a cross-section of professions from industry, government, conservation, research and academia will select the WW OrcelleŽ Award and Neptune Award Winners. We also host a collegiate level competition.
Description
Competition is designed for innovators with Solutions (with working prototypes) in materials, devices, processes, and systems with the ability to: Translate Sustainability into Value ---- innovations that generate economic growth and increased productivity, while reducing the use of nature's resources and waste.

2019 Application Cycle Timeline
2020 dates coming soon.