Connecting MBAs and Employers
across the World
Create your Account
Already have an account? Login here
Find your next career move. Watch our 90-seconds video!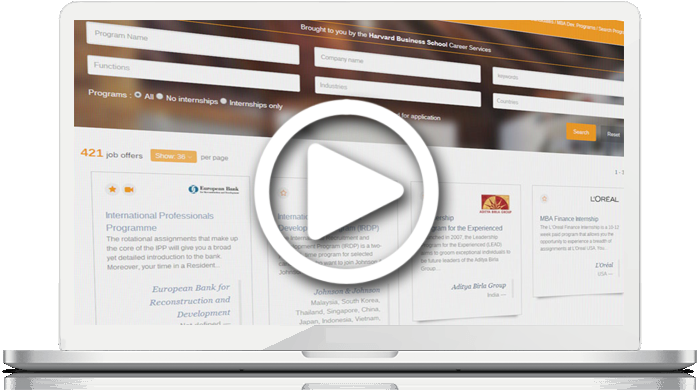 Discover how we can help you
A sample of what we have for you
Aug 16th
Bachelor Degree in Accounting, MBA preferred. Maintains customer confidence and protects operations by keeping financial information confidential....

Smalley and Company

Come and join on Sep 6th for the inside information on Siemens Finance Excellence Program and Siemens CEO Program. More information coming soon!

Role Description. At Pfizer, you'll find an inclusive environment, challenging projects and the opportunity to own your career. Seize the ability to think differently and collaborate with innovative m...
Pfizer Inc
This article is part of the "2017 Ranking of MBA Development Programs." this report identifies the Top 10 Development Programs in the Industrial Products & Services Industry. In this year's ranking, t...
Aug 16th
Health Information Management:. Candidates must have prior Director level experience, be Bachelor's prepared and possess the RHIA certification....

D.B. Craig and Associates
The Royal Dutch Shell plc explores for crude oil and natural gas around the world, both in conventional fields and from sources, such as tight rock, shale and coal formations. The Company's segments i...
This article is part of the "2017 Ranking of MBA Development Programs." The ranking of the Development Programs by Business Area has been divided into 5 categories, i.e. Commercial, Finance, HR, Opera...
Aug 16th
Director, Economic Development*. Bachelor's degree with coursework in economic development, business administration, or related field and extensive experience...

Coweta County Government

Position Description. Treasury is a key strategic partner within Ford, integral to both the automotive business and the finance company, Ford Credit. The Treasury Leadership Program at Ford Motor Comp...
Ford Motor Company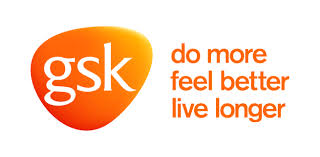 Esprit programme offers opportunities to develop through real work, driving growth in our global business, whilst making differences to patients and consumers.
GlaxoSmithKline plc is a global healthcare company. The Company operates through three segments: Pharmaceuticals, Vaccines and Consumer Healthcare. The Company focuses on its research across six areas...

Develop into a General Manager at the world's most innovative company. Through Amazon's Retail Leadership Development Program (RLD), you will rotate through start-up and established business lines, b...
Amazon
Jobs
Development Programs
Employer Directory
Events
Knowledge
Here's what our members are saying...

Our students and staff have found MBA-Exchange.com to be one of the most user-friendly and comprehensive resources for MBA students seeking both US and global opportunities, not only the most exhaustive list of leadership development or rotational programs, but the research capabilities regarding jobs, hiring and insights into the MBA hiring market. It is one software platform that truly complements any recruiting software an office may be using. Wouldn't know where to refer my students for another one-stop resource at this high caliber, if MBA-Exchange.com wasn't available.

Mark Brostoff, Assistant Dean and Director, MBA Career Services, USC Marshall School of Business

I have been using MBA-Exchange.com to support our Mandarin Leadership Development Program recruitment campaign over the past 5 years. Every time, I am impressed by their customer focused attitude, speed and quality of the delivery and overall professionalism. They have helped us reaching our targeted potential candidates in an effective and efficient way, with limited internal resources involved. Well done and highly recommended!

Ann Zhu, Associate Director, China 2020 Talent at Bristol-Myers Squibb

The MBA-Exchange.com team delivers! They've been highly responsive and proactive in ensuring our student utilization objectives are met. It is also refreshing to see the continuous efforts to further improve their product. We have been very pleased

Randall Lewis, Executive Director, Purdue University

I have known MBA-Exchange.com for many years and I am always impressed by their ongoing innovation and ability to bring valuable services to MBA students. MBA-Exchange.com provide an intuitive and smooth user experience.

Catherine Chassanite,International Career Development Consultant, Audencia Business School
Corporate Clients Include
About MBA-Exchange.com
Helping MBA students explore the right jobs, leadership programs and employers, across industries and geographies, is our primary objective.
We bring them unique information unavailable anywhere else and make it easy to identify more career opportunities while saving them time.

We are careers experts, serving Masters, MBAs, Business Schools and Employers.
Learn more about us.
Get access to MBA jobs, development programs, employers, online events and more