Connecting MBAs and Employers
across the World
Create your Account
Already have an account? Login here
Find your next career move. Watch our 90-seconds video!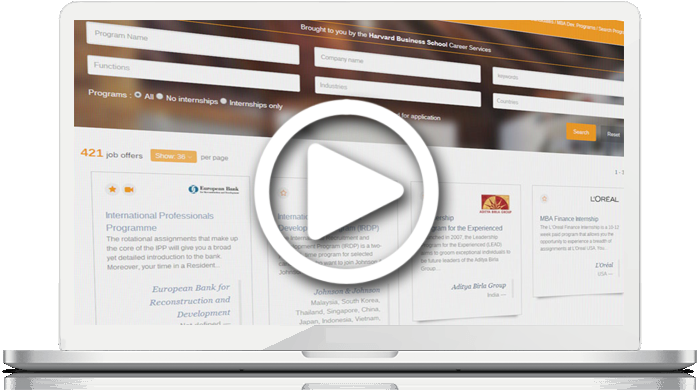 Discover how we can help you
A sample of what we have for you
May 28th
Achieve predetermined sales and production goals to increase deposit accounts, Wealth Management referrals, loans and business products....

First American Bank
Esprit Programme Online Event - Sep 12th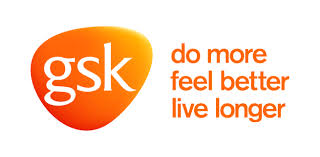 Esprit programme offers opportunities to develop through real work, driving growth in our global business, whilst making differences to patients and consumers. COMING SOON!

The Rotational Development Program provides participants with:. - An understanding of the broad scope of McKesson through multiple business unit rotations and company locations to further explore the ...
McKesson Corporation
By Fortune Editors. Consulting and professional services jobs can be highly demanding, and client needs aren't always predictable. These companies, though, go above and beyond to give their staff a se...

May 28th
Understand operation risks – plan mitigation actions; Assess (routinely) risks – performance, reliability and cost risks;...

ASML
Since our establishment in 1991 we have become the largest financial investor in our region of operations which stretches from central Europe to central Asia and the southern and eastern Mediterranean...
By William Arruda. LinkedIn, once your online resume, has morphed into your opportunity to introduce yourself to others and attract the attention of those who need to know you. However, mindsets are s...
May 28th
Achieve predetermined sales and production goals to increase deposit accounts, Wealth Management referrals, loans and business products....

First American Bank

We are actively recruiting for a dynamic team that will start a class in November! We look forward to meeting you!. The Experienced Financial Leadership Program (EFLP) is a four and a half year rotati...
Aetna
My journey to become an entrepreneur and create Oval Money - Sep 18th

Benedetta Arese Lucini knew at the age of 12 that entrepreneurship was her path. With Oval Money our mission is to bring trust back into personal finance and open it to everyone. COMING SOON!
Tishman Speyer Properties lays claim to three of the most famous slices of the Big Apple -- New York City's Chrysler Building, Rockefeller Center, and Yankee Stadium. The property company invests in, ...
The programs take the following formats: . General Full-time Associate Program features: . - Receive technical and financial training from some of the industry's top instructors in one of our global f...
Credit Suisse
Jobs
Development Programs
Employer Directory
Events
Knowledge
Here's what our members are saying...

Our students and staff have found MBA-Exchange.com to be one of the most user-friendly and comprehensive resources for MBA students seeking both US and global opportunities, not only the most exhaustive list of leadership development or rotational programs, but the research capabilities regarding jobs, hiring and insights into the MBA hiring market. It is one software platform that truly complements any recruiting software an office may be using. Wouldn't know where to refer my students for another one-stop resource at this high caliber, if MBA-Exchange.com wasn't available.

Mark Brostoff, Assistant Dean and Director, MBA Career Services, USC Marshall School of Business

The MBA-Exchange.com team delivers! They've been highly responsive and proactive in ensuring our student utilization objectives are met. It is also refreshing to see the continuous efforts to further improve their product. We have been very pleased

Randall Lewis, Executive Director, Purdue University

I have known MBA-Exchange.com for many years and I am always impressed by their ongoing innovation and ability to bring valuable services to MBA students. MBA-Exchange.com provide an intuitive and smooth user experience.

Catherine Chassanite,International Career Development Consultant, Audencia Business School
Corporate Clients Include
About MBA-Exchange.com
Helping MBA students explore the right jobs, leadership programs and employers, across industries and geographies, is our primary objective.
We bring them unique information unavailable anywhere else and make it easy to identify more career opportunities while saving them time.

We are careers experts, serving Masters, MBAs, Business Schools and Employers.
Learn more about us.
Get access to MBA jobs, development programs, employers, online events and more