More than Career Opportunities
Create your Account
Already have an account? Login here
Find your next career move. Watch our 90-seconds video!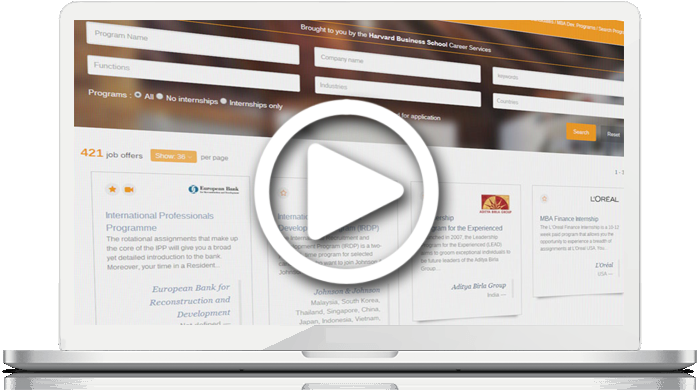 Discover how we can help you
A sample of what we have for you
Feb 21st
General Dynamics Mission Systems (GDMS) engineers a diverse portfolio of high technology solutions, products and services that enable customers to successfully...

General Dynamics Mission Systems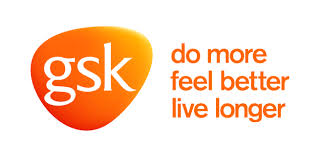 If you are currently studying towards an MBA, you may be interested in one of our Esprit internship opportunities. The Esprit Programme is GSK´s Global Talent development programme to create a pipeli...
View trailers

At AbbVie we're never satisfied with "good enough" because everything we do begins and ends with the patients we serve. By becoming a member of our Development Programs, you can start building your ca...
AbbVie
* Selected Employers: For our report, we decided to choose and further analyze the activity of 5 popular employers among MBAs. . Who are the H1B sponsors in the USA? Where are the sponsored jobs, for ...
Feb 21st
Previous supervisory/managerial experience. Under the general direction of the Chair, plan and coordinate the general operation of the technical aspects of...

University of California, Riverside
Tishman Speyer Properties lays claim to three of the most famous slices of the Big Apple -- New York City's Chrysler Building, Rockefeller Center, and Yankee Stadium. The property company invests in, ...
* SOC: Standard Occupational Classification . . Who are the H1B sponsors in the USA? Where are the sponsored jobs, for what roles? This is what we explored in our H1B Sponsorship 2017 Business Profil...
Feb 21st
Director of Finance. Sr. § Prepare financial reports and executive presentations in support of $250M Business, including Monthly Close, QR/OP, BU, SBU, Sales &...

JWM Group, LLC

A global healthcare leader, Novartis has one of the most exciting product pipelines in the industry today. A pipeline of innovative medicines brought to life by diverse, talented, performance driven p...
Novartis

The Wharton MBA Buyout Case Competition brings together teams from leading business schools around the country and world to evaluate and make recommendations for a proposed PE buyout transaction.
Bain aims to be ready when corporate titans need a little direction. One of the world's leading management consulting firms, Bain & Company offers a wide array of services aimed at increasing effi...

Now Brewing – Innovators! #tobeanintern. . From the beginning, Starbucks set out to be a different kind of company. One that not only celebrated coffee and its rich tradition, but that also inspired...
Starbucks

As business becomes more global and distances shorter, IESE has taken the initiative to unite future business leaders from Europe, North America and Asia in an event that fosters learning, sharing of ...

As one of the country's premier business ethics case competitions, Race & Case allows students to apply critical thinking and ethical decision making to unique, real-world situations..
Jobs
Development Programs
Employer Directory
Events
Knowledge
Here's what our members are saying...

Our students and staff have found MBA-Exchange.com to be one of the most user-friendly and comprehensive resources for MBA students seeking both US and global opportunities, not only the most exhaustive list of leadership development or rotational programs, but the research capabilities regarding jobs, hiring and insights into the MBA hiring market. It is one software platform that truly complements any recruiting software an office may be using. Wouldn't know where to refer my students for another one-stop resource at this high caliber, if MBA-Exchange.com wasn't available.

Mark Brostoff, Assistant Dean and Director, MBA Career Services, USC Marshall School of Business

I have been using MBA-Exchange.com to support our Mandarin Leadership Development Program recruitment campaign over the past 5 years. Every time, I am impressed by their customer focused attitude, speed and quality of the delivery and overall professionalism. They have helped us reaching our targeted potential candidates in an effective and efficient way, with limited internal resources involved. Well done and highly recommended!

Ann Zhu, Associate Director, China 2020 Talent at Bristol-Myers Squibb

The MBA-Exchange.com team delivers! They've been highly responsive and proactive in ensuring our student utilization objectives are met. It is also refreshing to see the continuous efforts to further improve their product. We have been very pleased

Randall Lewis, Executive Director, Purdue University

I have known MBA-Exchange.com for many years and I am always impressed by their ongoing innovation and ability to bring valuable services to MBA students. MBA-Exchange.com provide an intuitive and smooth user experience.

Catherine Chassanite,International Career Development Consultant, Audencia Business School
Corporate Clients Include
About MBA-Exchange.com
Helping MBA students explore the right jobs, leadership programs and employers, across industries and geographies, is our primary objective.
We bring them unique information unavailable anywhere else and make it easy to identify more career opportunities while saving them time.

We are careers experts, serving Masters, MBAs, Business Schools and Employers.
Learn more about us.
Get access to MBA jobs, development programs, employers, online events and more