More than Career Opportunities
Create your Account
Already have an account? Login here
Find your next career move. Watch our 90-seconds video!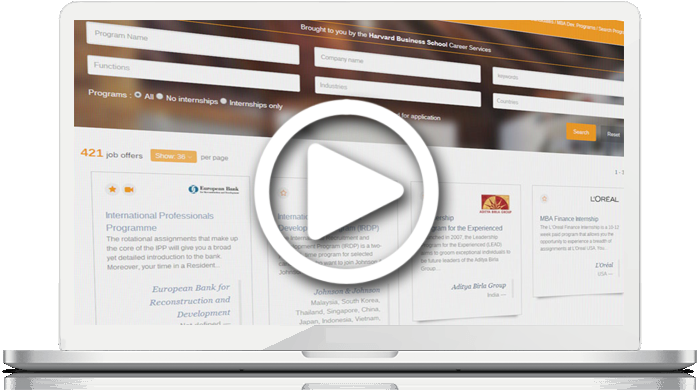 Discover how we can help you
A sample of what we have for you
Jul 21st
10 years of corporate level communications experience, supporting change and continual improvement. 3 years experience with corporate communications and...

CSRA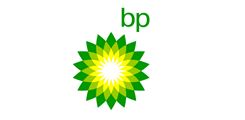 On Sep 5th & 25th, come and learn about FLP - the accelerated development programme open to those with bold aspirations, true determination and a flexible outlook to work anywhere in the world.

Position Description . The McKesson Pharma Rotational Development Program (PRDP) is an exciting two-year development program, designed to develop top MBA graduates into future leaders who will make an...
McKesson Corporation
We are all aware of the time and budget constraints you may have as a recruiter leading you to limit your on campus recruiting to a short list of campuses. An online event can help you target talent m...
Jul 21st
The Pentagon IT Operations Manager for a large DOD Information Technology NIPR/SIPR production environment on 24x7x365 basis supporting the Joint Service...

Advanced Systems Development
Johnson & Johnson is a holding company, which is engaged in the research and development, manufacture and sale of a range of products in the healthcare field. It operates through three segments: Consu...

Jul 21st
Telecom, Telecommunications, Account Manager, Cloud, Manager, Technology, Sales, Management. Adequately coordinate and lead the sales process for the Cloud,...

CenturyLink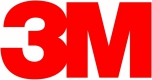 About the Strategy and Marketing Development Program:. Interns in 3M's SMD Program provide internal consulting services to the company's 25+ divisions. The department is comprised of experienced indiv...
3M

Once a year we host our Beiersdorf International Internship Challenge at our Corporate Headquarters in Hamburg, Germany. We invite 32 top international students to compete for four fully-funded intern...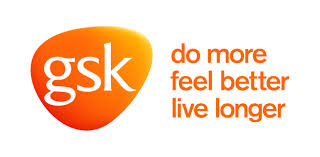 Coming soon: GSK Esprit Programme with 4 different topics & speakers on September 11th, 12th, 19th & 26th.
Rolls-Royce Holdings plc is a United Kingdom-based engineering company. The Company is focused on power and propulsion systems. Its segments include Civil Aerospace, which is engaged in the developmen...
Our MBA Summer Associate Program is designed for highly talented MBA students who want to test their skills and make meaningful contributions to the world's leading medical technology company. The pro...
Medtronic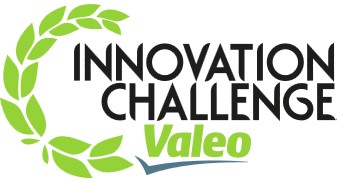 The aim of the contest is to reward an innovative automobile-related project (technological innovation or idea for a new way to use cars) that is the product of the imagination of students worldwide.

Are you passionate about creating business success strategies? Consider the Procurement Leadership Development Program (PLDP) for MBA/MS graduates. This unique leadership development program is built ...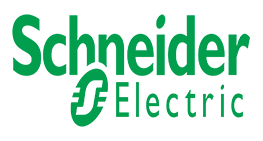 Schneider Electric's International Business Case Challenge contest aims at supporting the emergence of innovative solutions to meet the future challenges of intelligent energy.
Jobs
Development Programs
Employer Directory
Events
Knowledge
Here's what our members are saying...

Our students and staff have found MBA-Exchange.com to be one of the most user-friendly and comprehensive resources for MBA students seeking both US and global opportunities, not only the most exhaustive list of leadership development or rotational programs, but the research capabilities regarding jobs, hiring and insights into the MBA hiring market. It is one software platform that truly complements any recruiting software an office may be using. Wouldn't know where to refer my students for another one-stop resource at this high caliber, if MBA-Exchange.com wasn't available.

Mark Brostoff, Assistant Dean and Director, MBA Career Services, USC Marshall School of Business

I have been using MBA-Exchange.com to support our Mandarin Leadership Development Program recruitment campaign over the past 5 years. Every time, I am impressed by their customer focused attitude, speed and quality of the delivery and overall professionalism. They have helped us reaching our targeted potential candidates in an effective and efficient way, with limited internal resources involved. Well done and highly recommended!

Ann Zhu, Associate Director, China 2020 Talent at Bristol-Myers Squibb

The MBA-Exchange.com team delivers! They've been highly responsive and proactive in ensuring our student utilization objectives are met. It is also refreshing to see the continuous efforts to further improve their product. We have been very pleased

Randall Lewis, Executive Director, Purdue University

I have known MBA-Exchange.com for many years and I am always impressed by their ongoing innovation and ability to bring valuable services to MBA students. MBA-Exchange.com provide an intuitive and smooth user experience.

Catherine Chassanite,International Career Development Consultant, Audencia Business School
Corporate Clients Include
About MBA-Exchange.com
Here at MBA-Exchange.com, we help MBA, Masters students and alumni research and identify the right career opportunities for them, while also working with employers to diversify their candidate pool and optimize their recruiting resources.
We do so by providing our candidates with an integrated platform to:
- Broaden their job search and identify new employers and opportunities outside of their radar
- Explore fast-track leadership development programs
- Deep-dive into specific opportunities and easily access the key information they need from recruiting trends to culture and work permits
- Engage with employers live during online events

We are careers experts, serving Masters, MBAs, Business Schools and Employers.
Learn more about us.
Get access to MBA jobs, development programs, employers, online events and more